What?!? No Books!

Number

67

Air Date

7 December, 1999

Director

No information

Previous

Next
Fizz
and
Milo
discover that all the story books have disappeared, so instead of reading them a tale,
Judy
asks them to help her tell the story of "Ananse the Spider and the Sky God".
Trivia
This episode has the authority of "Ananse the Spider - When Stories Came To Earth".
Watch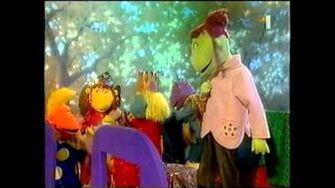 Ad blocker interference detected!
Wikia is a free-to-use site that makes money from advertising. We have a modified experience for viewers using ad blockers

Wikia is not accessible if you've made further modifications. Remove the custom ad blocker rule(s) and the page will load as expected.