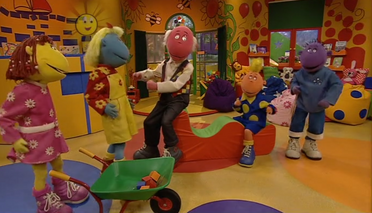 Max's car has broken down so he decides to get the train. Having bought his ticket, found a seat and bought a drink he falls asleep and misses his stop. He gets off at the next stop and misses the next train back. He arrives very late at the playgroup and tells the Tweenies all that has happened.
Episode
Ad blocker interference detected!
Wikia is a free-to-use site that makes money from advertising. We have a modified experience for viewers using ad blockers

Wikia is not accessible if you've made further modifications. Remove the custom ad blocker rule(s) and the page will load as expected.