''The Ultimate Christmas Collection'' was a Tweenies 2 disc set released on 6th November 2006. It features four previous Tweenies releases.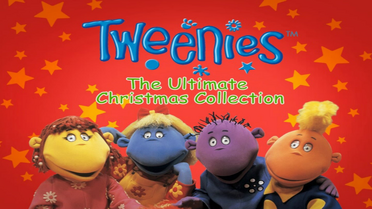 Join the Tweenies in this bumper bonanza of Christmas fun!
Features
Trivia
There was a DVD release by the Sunday Mirror given away free with a newspaper which featured the episodes Jake and the Beanstalk and Christmas Morning. That promotional DVD was a DVD sample of this release and even promoted this DVD on the back of the cardboard case.
Releases