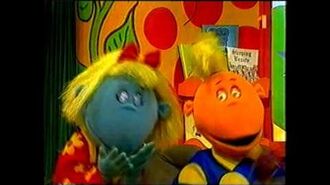 That's a Bad Cough Doodles

Number

169

Air Date

19 October 2000

Director

No information

Previous

Next
Doodles has a bad cough, so the others try to come up with ways to make him better. They try all sorts of methods. They wrap him up in dressing up clothes but Doodles doesn't like it, so Jake decides to make him a bed out of toilet paper. Will this help?
Ad blocker interference detected!
Wikia is a free-to-use site that makes money from advertising. We have a modified experience for viewers using ad blockers

Wikia is not accessible if you've made further modifications. Remove the custom ad blocker rule(s) and the page will load as expected.