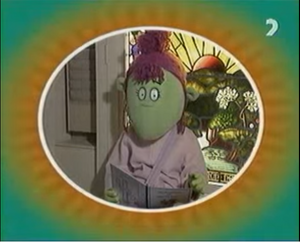 Judy tells the viewers about the time the wind blew the door shut so hard that its window's glass is broken! So she finds out how stained glass is made OB. Now she has a new stained glass on her new window of her door's window.
Ad blocker interference detected!
Wikia is a free-to-use site that makes money from advertising. We have a modified experience for viewers using ad blockers

Wikia is not accessible if you've made further modifications. Remove the custom ad blocker rule(s) and the page will load as expected.