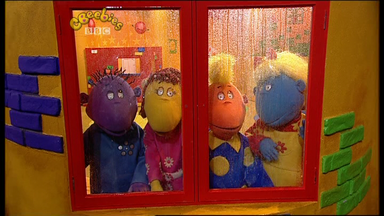 Rainy Day is the thirty fifth episode of the first series. It first aired on October 22, 1999.
Plot
The rain spoils the Tweenies' plans for a nice picnic, so instead they make their own rainy day collage and dive right in.
Trivia
During Telly Time, some of the clips on the telly are from the Come Outside episode "A Rainy Day".