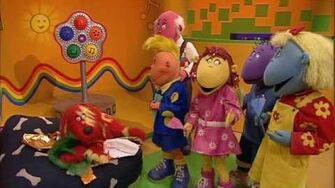 Jake is excited about his new Dot Man comic, but Doodles is rather too eager to see it and accidentally rips the paper. Jake is upset, so Max organises a special game of pass the parcel with a few paper surprises inside. Eventually Jake and Doodles are friends again.
Ad blocker interference detected!
Wikia is a free-to-use site that makes money from advertising. We have a modified experience for viewers using ad blockers

Wikia is not accessible if you've made further modifications. Remove the custom ad blocker rule(s) and the page will load as expected.