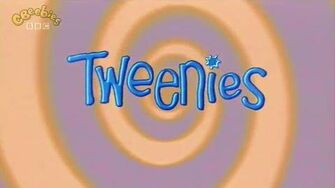 The Tweenies play the yes/no game. When no one can guess what Jake has thought of, they think he is cheating. Jake sulks until Doodles helps him out.
Trivia
This is the first episode to air on CBeebies after the hiatus in 2013 caused by the episode "Favourite Songs".
Due to ''Favourite Songs.'' caused controversy on Sunday 20th January 2013, Cbeebies decided to show episodes from 261 - 390. Expect Episodes: Clock Shock, Wedding Day, Home Again and Wedding Party wasn't repeated after Favourite Songs aired. Some Classic Tweenies Fans got fed up of the same episode like about 5 - 6 times been repeated.
This is The First Episode Where They Use New Costume Designs Of The Tweenies And Max.
This is Also The First Episode To Feature Matthew Lyons To The Show.