Modelling Clay



Number

22

Air Date

5 October 1999

Director

Kay Benbow

Previous

Next

Judy arrives with a tub of modelling clay and the Tweenies discover that the wibbly-wobbly material can be shaped and squeezed into all sorts of things, such as a horse, a rocket and a castle. Unfortunately their beautiful models disappear while Judy is telling the story of the Gingerbread Man. Max has the answer to the mystery of the vanishing clay, and the Tweenies work together to make one more wibbly-wobbly creation.
Watch Episode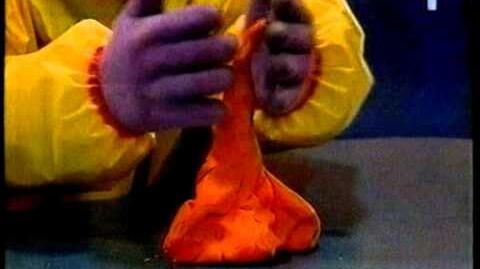 Ad blocker interference detected!
Wikia is a free-to-use site that makes money from advertising. We have a modified experience for viewers using ad blockers

Wikia is not accessible if you've made further modifications. Remove the custom ad blocker rule(s) and the page will load as expected.