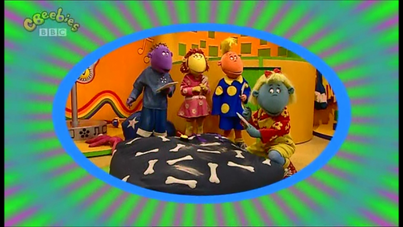 Doodles is missing. Desperate searches and frantic calling can't make him appear. Max tells them about detectives, and complete with magnifying glasses and drawing pads they set about finding him. Through the discovery of some clues they piece together what must have happened to Doodles, a series of strange happenings involving (among other things) some pirate hairdressers. Keep your eyes open to solve the mystery!
Ad blocker interference detected!
Wikia is a free-to-use site that makes money from advertising. We have a modified experience for viewers using ad blockers

Wikia is not accessible if you've made further modifications. Remove the custom ad blocker rule(s) and the page will load as expected.