Me First is the eighteenth episode of the fourth series. It's original airing date was on 1st November 2000. It's last airing date was on 7th November 2012.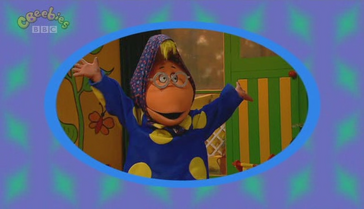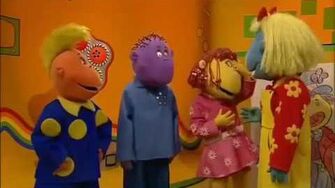 Plot
Jake is fed up with always being left till last. He discovers that you can go first if you are old, if you are a lady and if it is your birthday. He has an idea how he can get to go first: he dresses up as his grandma who has a birthday.
Song List
Tweenies Theme Tune - Hey, Hey Are You Ready to Play?
Heads, Shoulders, Knees and Toes
Follow My Leader
Follow My Leader (reprise)
Ad blocker interference detected!
Wikia is a free-to-use site that makes money from advertising. We have a modified experience for viewers using ad blockers

Wikia is not accessible if you've made further modifications. Remove the custom ad blocker rule(s) and the page will load as expected.