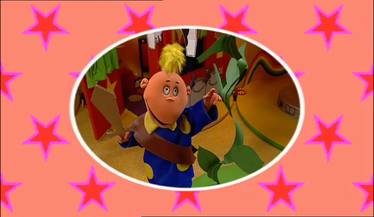 The pals dress up and stage a festive pantomime called Jake and the Beanstalk.
Trivia
This episode introduces some of the Tweenies' parents - Jake's Mum, Milo's Dad, Fizz's Mum and Dad, Bella's Granny and even Max's Mum.
It's an unusual exception from Max that insteads of pursuading Jake need his princess Tamara, he pursuades him never to need his princess tomorrow. The Tweenie Fans think it is completely different to "Tamara" and "tomorrow".
Episode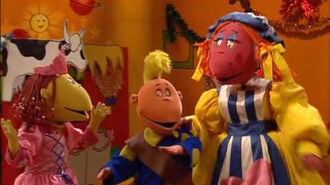 Ad blocker interference detected!
Wikia is a free-to-use site that makes money from advertising. We have a modified experience for viewers using ad blockers

Wikia is not accessible if you've made further modifications. Remove the custom ad blocker rule(s) and the page will load as expected.