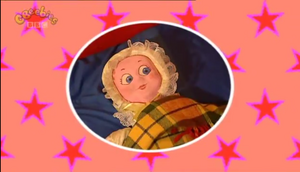 Jake brings his dolly in to take to Milo's house for a sleepover. Milo thinks having dolls is silly so Bella and Fizz look after it. Jake is quite upset until Milo realises that Jake's dolly is quite cool.
Ad blocker interference detected!
Wikia is a free-to-use site that makes money from advertising. We have a modified experience for viewers using ad blockers

Wikia is not accessible if you've made further modifications. Remove the custom ad blocker rule(s) and the page will load as expected.