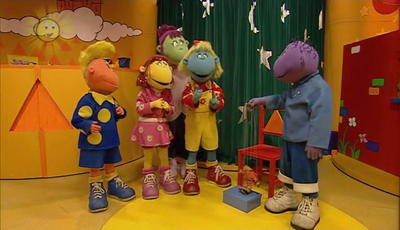 Milo has a box but refuses to reveal what's inside because it is a secret. The others are cross and say that friends should share their secrets. They make their own boxes and tease Milo by refusing to say what's inside them. Eventually Milo opens his box and reveals his secret, but can he persuade the others to tell?
Watch Episode
Ad blocker interference detected!
Wikia is a free-to-use site that makes money from advertising. We have a modified experience for viewers using ad blockers

Wikia is not accessible if you've made further modifications. Remove the custom ad blocker rule(s) and the page will load as expected.