I'm Magic is the second episode of the fourth series. It was originally aired on 10th October 2000. It's last airing date was on 22nd October 2012.
Plot
Jake wants to be a magician, but his attempts end in failure. Max teaches him a magic trick and Milo, Fizz and Bella are very impressed.
Song List
Tweenies Theme Tune - Hey, Hey Are You Ready to Play?
Oh We Can Play
Here's my Magic Wand
Episode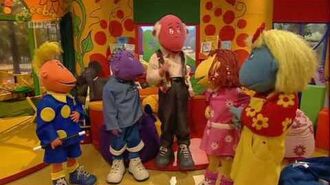 Ad blocker interference detected!
Wikia is a free-to-use site that makes money from advertising. We have a modified experience for viewers using ad blockers

Wikia is not accessible if you've made further modifications. Remove the custom ad blocker rule(s) and the page will load as expected.