Max goes to a glass factory shop to learn all about glass blowing. He gets a present for Judy. But by the time he was going to leave the shop, he slips his present on the floor and it is smashed. However, the maker gives him something else to remind his visit, a Tweenie Clock Glass Bowl!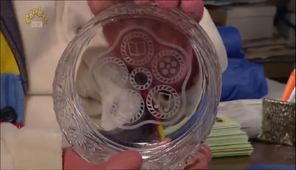 Ad blocker interference detected!
Wikia is a free-to-use site that makes money from advertising. We have a modified experience for viewers using ad blockers

Wikia is not accessible if you've made further modifications. Remove the custom ad blocker rule(s) and the page will load as expected.