Jake pretends to be a giraffe, setting everyone on a search to discover who is the tallest. Jake is upset when he turns out to be the shortest but rises above his disappointment with the help of Doodles and Max.
Watch Episode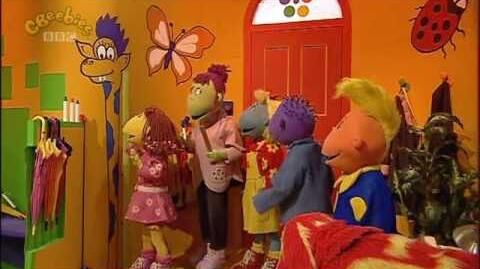 Ad blocker interference detected!
Wikia is a free-to-use site that makes money from advertising. We have a modified experience for viewers using ad blockers

Wikia is not accessible if you've made further modifications. Remove the custom ad blocker rule(s) and the page will load as expected.