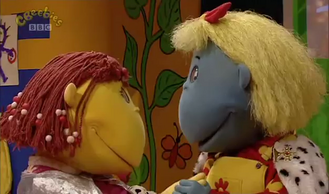 Fizz and Bella are best friends and do everything together, but today Bella seems to be having more fun with Milo. A sad Fizz thinks she's lost her friend until Bella realises that something is wrong. They make up and realise that friendship is very precious.
Episode
19:11

Tweenies - Series 2 Episode 31 - Friends (13th March 2000)
Ad blocker interference detected!
Wikia is a free-to-use site that makes money from advertising. We have a modified experience for viewers using ad blockers

Wikia is not accessible if you've made further modifications. Remove the custom ad blocker rule(s) and the page will load as expected.