Fizz shows Jake the important things she keeps in her scrapbook and explains the special memories behind them.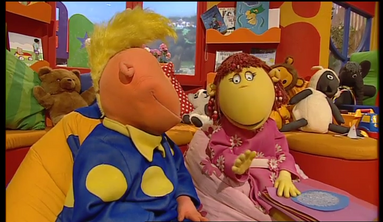 Trivia
This was the last episode to have Sally Preisig as Bella.
Stock footages are used from the episodes Signs, Frosty Day , Get Down Doodles! , Autumn, Milo the Clown and Blow
This was the episode not to have Max and Judy.
This was the last episode not to have a title card.
This was the last episode to feature the late 1999/ early 2000 costumes.
Watch Episode
Ad blocker interference detected!
Wikia is a free-to-use site that makes money from advertising. We have a modified experience for viewers using ad blockers

Wikia is not accessible if you've made further modifications. Remove the custom ad blocker rule(s) and the page will load as expected.