''Enchanted Toyshop'' is a Tweenies episode video. It was released on 29th October 2001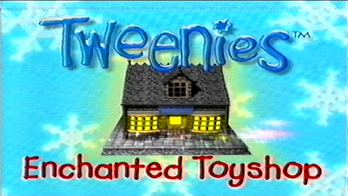 Bella brings her granny's old toy toyshop to the Playgroup and each Tweenie takes it in turn to visit the shop and see the toy of their dreams.
Episodes
Releases
Ad blocker interference detected!
Wikia is a free-to-use site that makes money from advertising. We have a modified experience for viewers using ad blockers

Wikia is not accessible if you've made further modifications. Remove the custom ad blocker rule(s) and the page will load as expected.