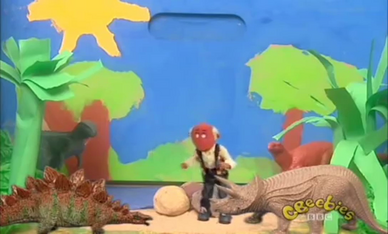 Judy can't find the video camera. Instead she finds a note from Max. He has it, he's taken it to the museum to make a film about dinosaurs. The Tweenies at home play with their toy dinosaurs. In the making of Max's film, we learn about different types of dinosaurs, what they did and what they looked like. We see their skeletons and footprints. Max also gets a close look at some real ones when he sings a song in a pre-historic setting.
Watch Episode
Ad blocker interference detected!
Wikia is a free-to-use site that makes money from advertising. We have a modified experience for viewers using ad blockers

Wikia is not accessible if you've made further modifications. Remove the custom ad blocker rule(s) and the page will load as expected.