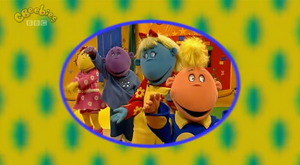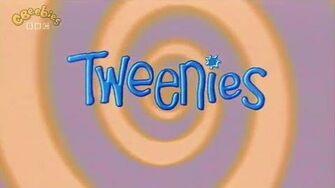 The Tweenies wanted to watch their favorite video,..."the Crane Gang", but the announcer of CG tells them it will be next week! Oh dear, but Max tells them that he has a video about cranes. They become cranes for the day and he finds them very useful. Then, Max tells them the story about how the Doodle Crane was stuck on the pond. Then the Tweenie Crane Gang come to the rescue of the messy crime - their Messy Table is knocked down! Max wanted to be the crane. In fact, he could be Mighty Max the Crane.
Trivia
In this episode, when the Tweenie TV ends, the blue circle is missing.
We see the Crane Gang identification in CGI animation.
Also, this is the episode to have the story of the Tweenies becoming real Tweenie Cranes in animation.
Ad blocker interference detected!
Wikia is a free-to-use site that makes money from advertising. We have a modified experience for viewers using ad blockers

Wikia is not accessible if you've made further modifications. Remove the custom ad blocker rule(s) and the page will load as expected.