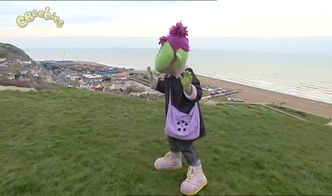 Jake and Bella are playing boats but Bella can't decide where to put her lighthouse. Judy builds her a playblock cliff. Judy then remembers what it was like when she visited some cliffs. She starts at the bottom and catches a funicular railway to the top. The feeling at the top is very different and Judy can see lots of different things from high up on the cliffs.
Watch Episode
Ad blocker interference detected!
Wikia is a free-to-use site that makes money from advertising. We have a modified experience for viewers using ad blockers

Wikia is not accessible if you've made further modifications. Remove the custom ad blocker rule(s) and the page will load as expected.