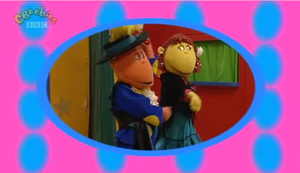 When she hears a thunder storm, Judy decides to play clapping games with the Tweenies. Jake is upset because he can't clap as well as the others, but cheers himself up by taking part in a flamenco show with Fizz. While performing in the show, Jake discovers something amazing.
Episode
Ad blocker interference detected!
Wikia is a free-to-use site that makes money from advertising. We have a modified experience for viewers using ad blockers

Wikia is not accessible if you've made further modifications. Remove the custom ad blocker rule(s) and the page will load as expected.