Caring for a Pet

Number

37

Air Date

No information

Director

No information

Previous

Next
Judy shows the Tweenies a video about how to care for a pet. Unfortunately they leave before seeing the bit about looking after dogs and decide to look after Doodles. They dress him in a nappy and a shirt and Milo keeps trying to feed him a sandwich. Eventually Max shows the Tweenies the correct way to look after Doodles.
Watch Episode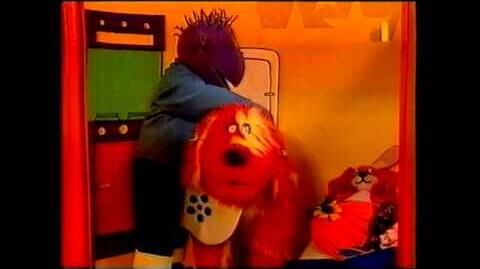 Ad blocker interference detected!
Wikia is a free-to-use site that makes money from advertising. We have a modified experience for viewers using ad blockers

Wikia is not accessible if you've made further modifications. Remove the custom ad blocker rule(s) and the page will load as expected.